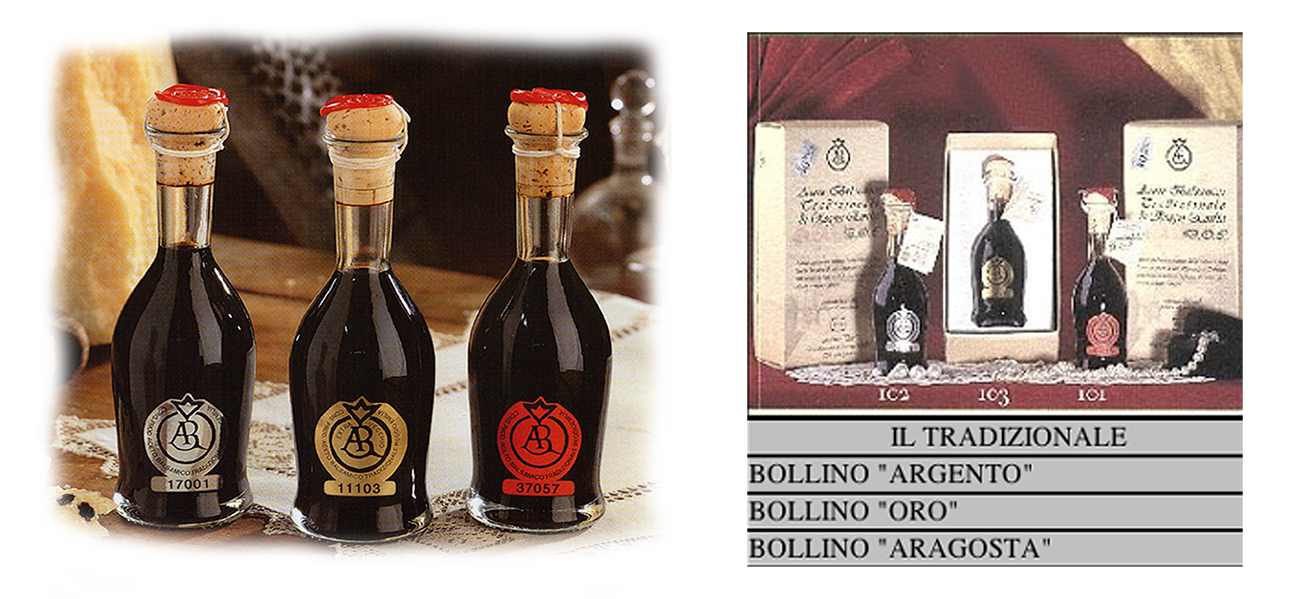 TRADITIONAL BALSAMIC VINEGAR – LOBSTER RED LABEL (101)

This is the most "vinegary" of the three types of traditional balsamic vinegar. The delicate fragrance and pleasantly intense acidity make it the ideal dressing for Carpaccio, vegetable salads and marinated foods. It can be used hot, to add extra flavour to cooked meat or fish, or for sauces and dips.
TRADITIONAL BALSAMIC VINEGAR – SILVER LABEL (102)

The product with the Silver Label has been allowed to age for a longer period of time (about 6/7 years) than the Coral Label version. Since it is more concentrated, its flavour is not so sharp and produces a pleasant, but complex sweet-and-sour sensation on the palate that makes it delicious as it is, as well as for almost all first and second course dishes.
TRADITIONAL BALSAMIC VINEGAR – GOLD LABEL (103)

A treasure-trove of flavours to discover and enjoy drop by drop, strictly as it is. The unusual persistence of its flavour make it perfect as an after dinner elixir, but it is also a surprising and memorable addition to desserts and cheese thanks to its extraordinarily rich sensorial characteristics.